I am a full-stack web developer hailing from the Pacific Northwest. My primary goal with all of my projects is to design and code a simple, beautiful user experience with a priority for accessibility. I have experience with modern front-end and back-end JavaScript frameworks.
In my prior life I worked as a Clinical Researcher with a background in chemistry and biochemistry from the University of Washington.
If I am not coding, you will likely find me rock climbing or taking pictures.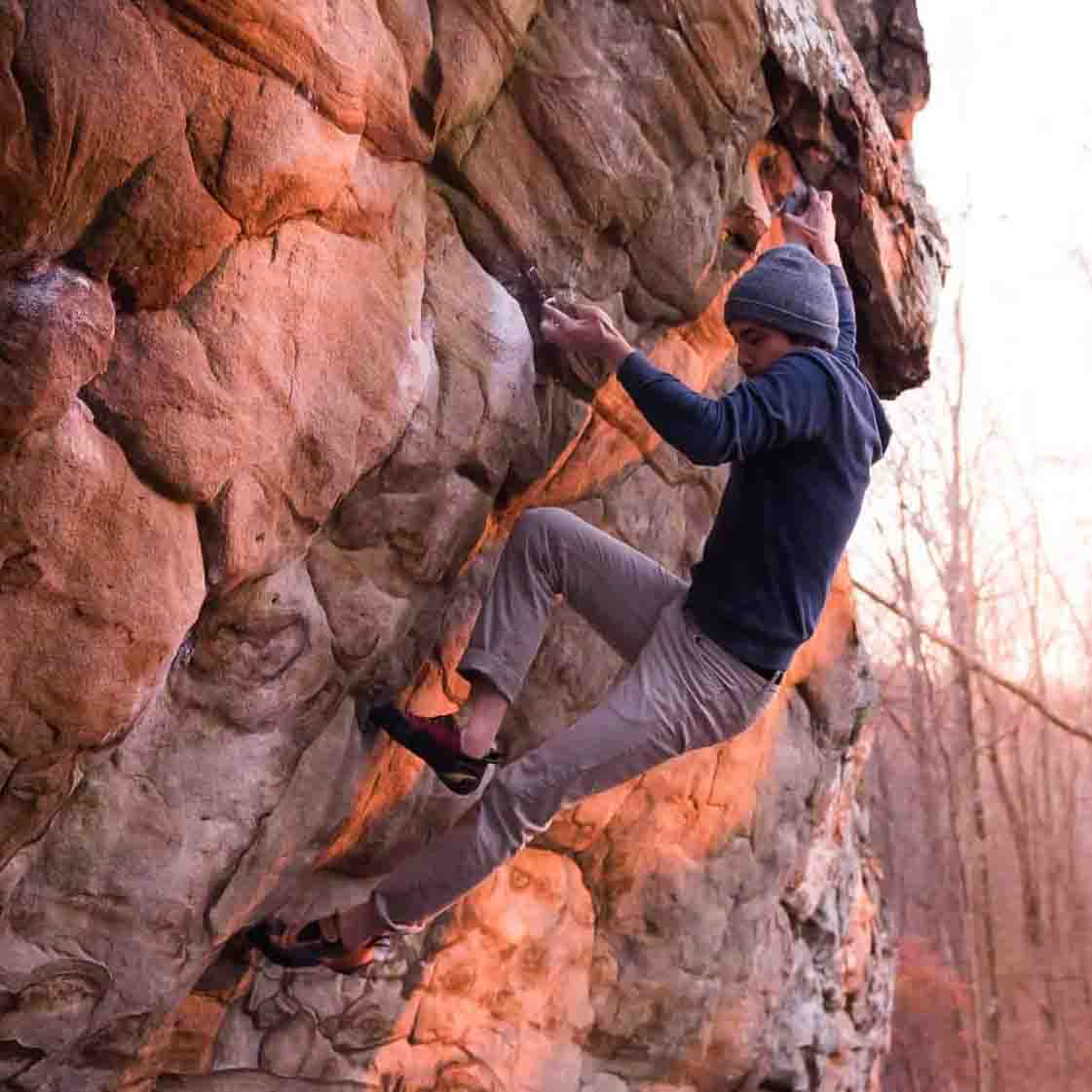 Projects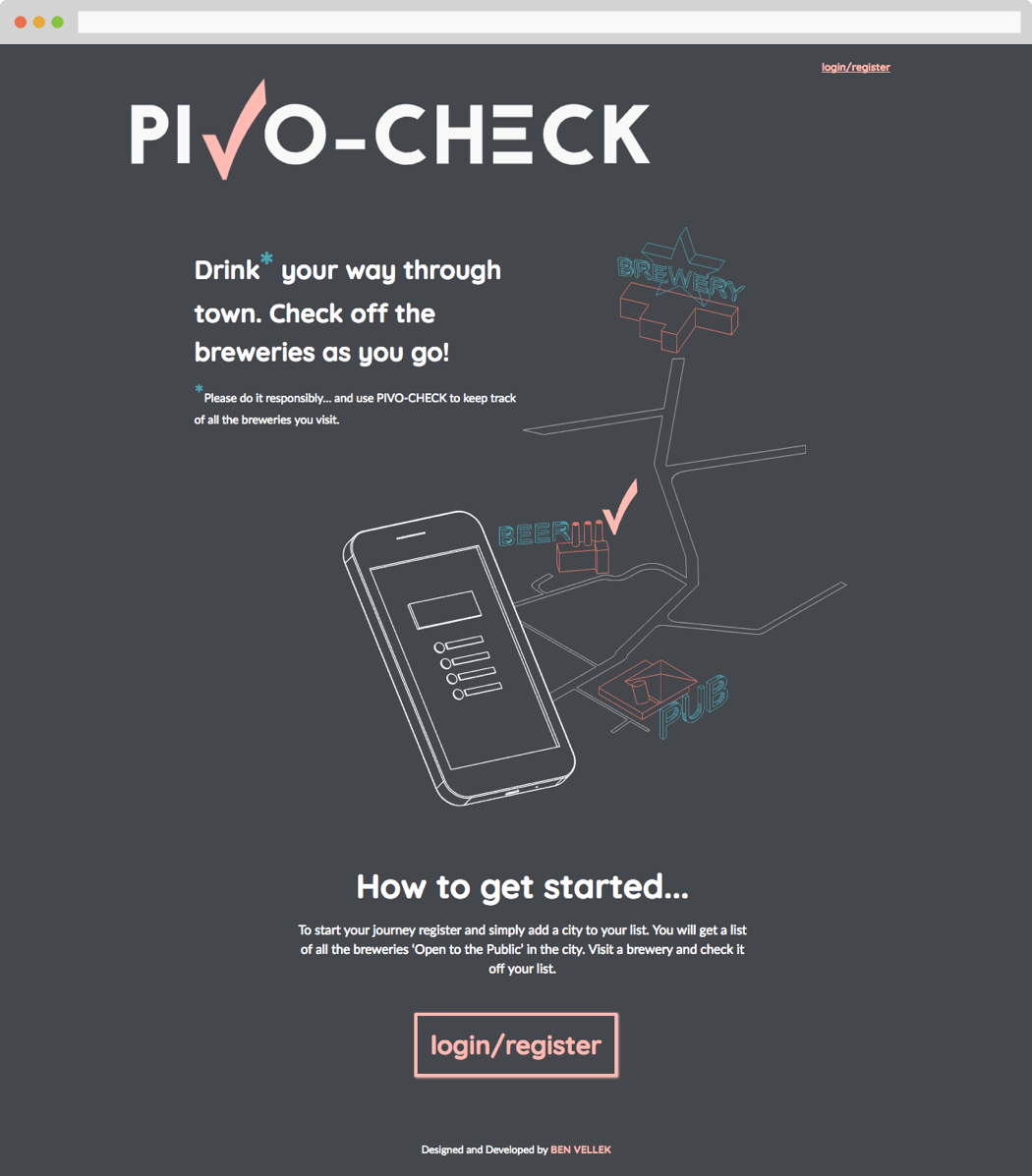 PIVO-CHECK

A full-stack, responsive web application designed to help beer lovers track and discover breweries. It allows users to track and rate breweries across all of the cities in their saved lists. PIVO-CHECK provides the perfect way to discover new breweries!

React ·
Redux ·
Express ·
MongoDB ·
Sass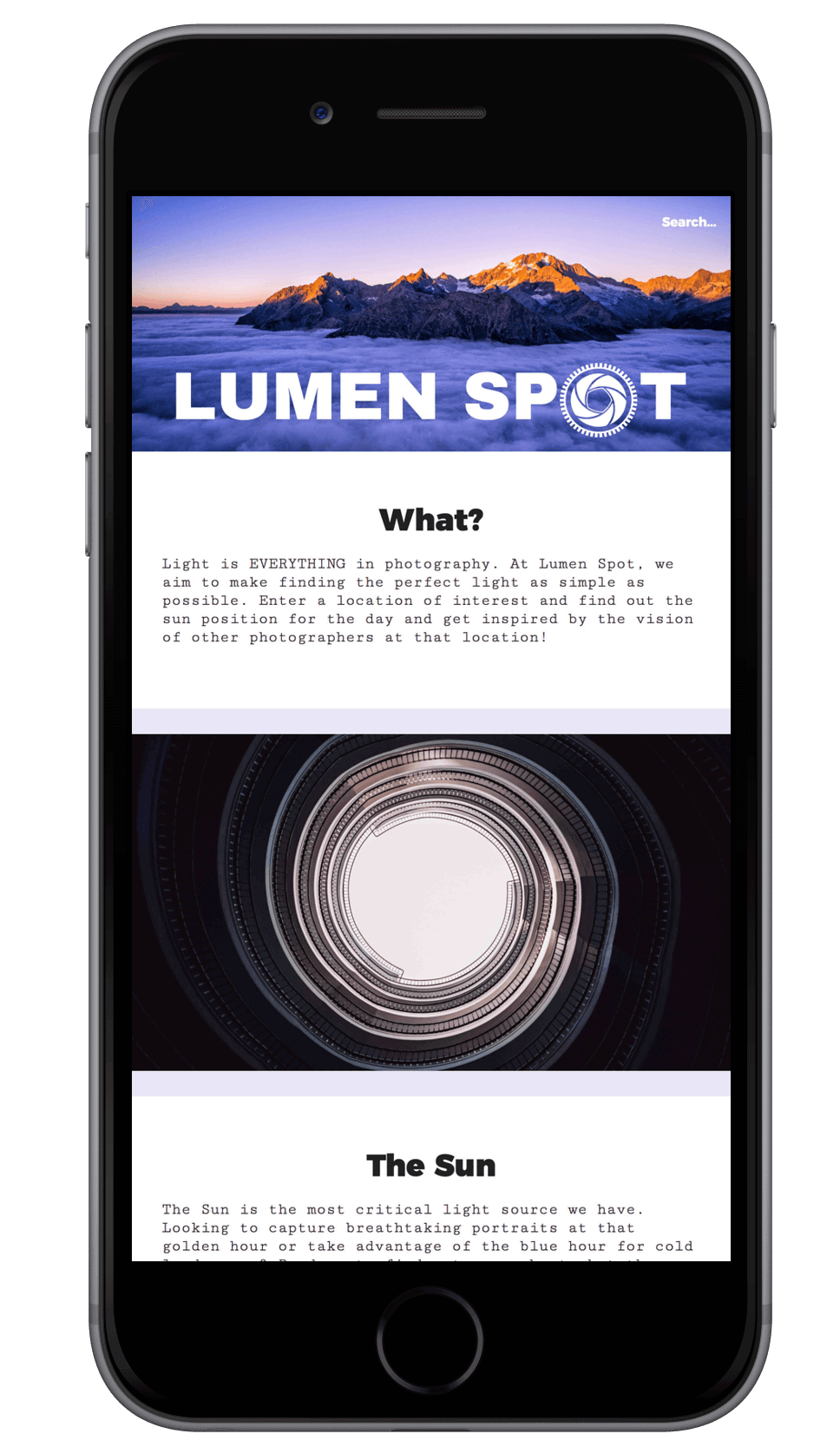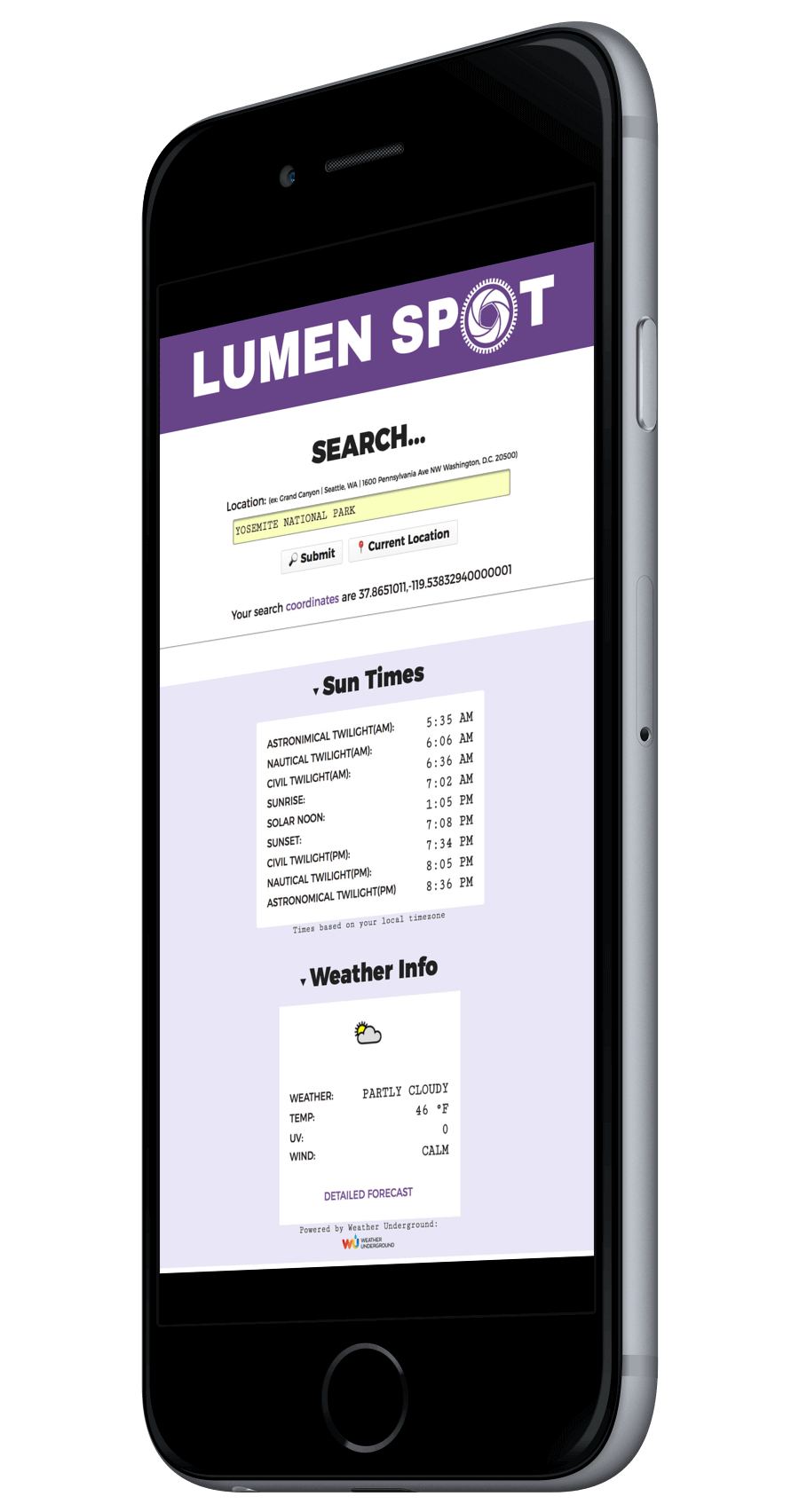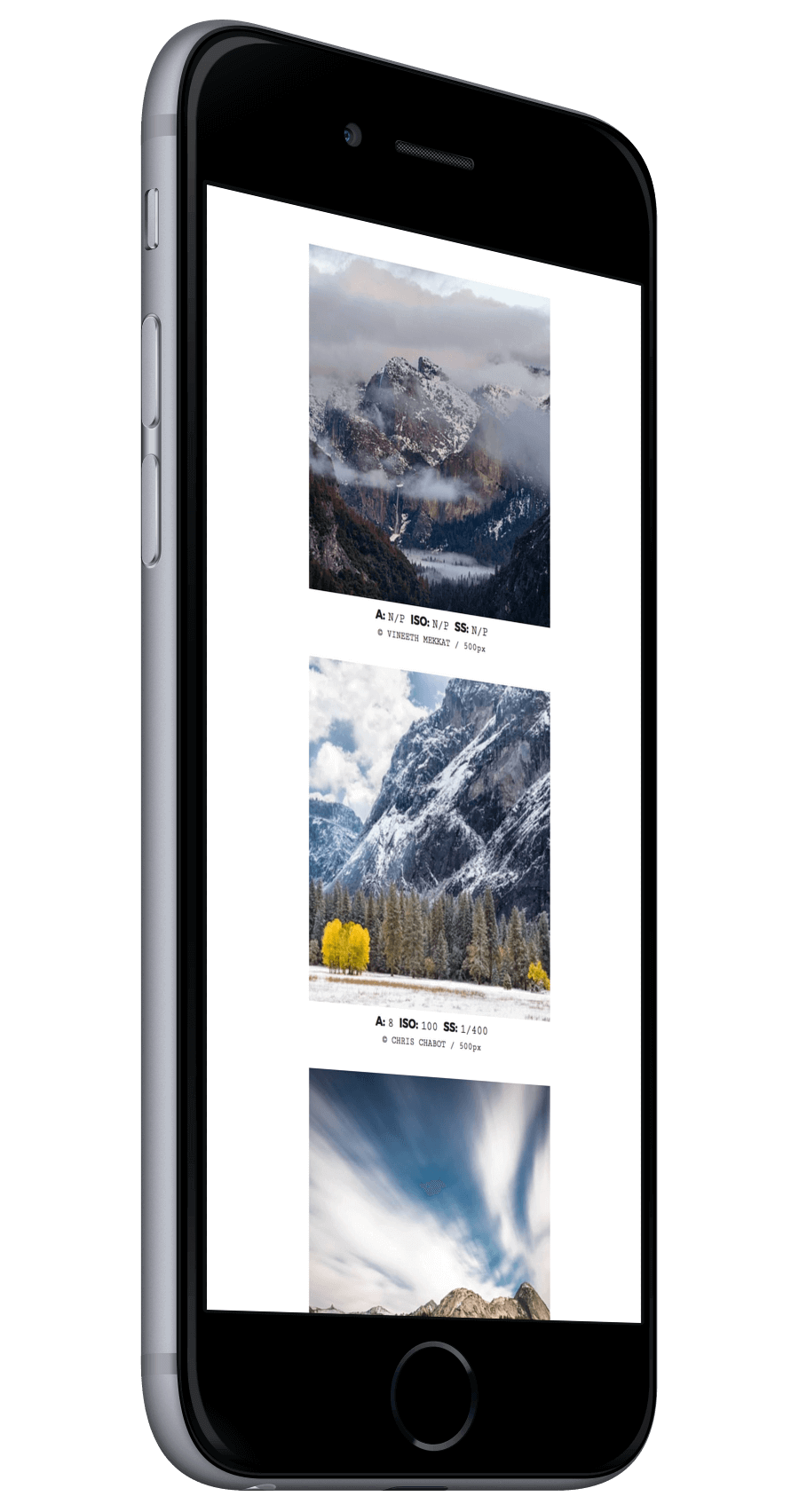 Lumen Spot

A fully responsive, server side rendered React Redux web application to help photographers find location based inspiration. Enter a location and the app will provide sunrise/sunset info, current weather conditions, and photos with camera settings from other photographers.

React ·
Redux ·
Express ·
Sass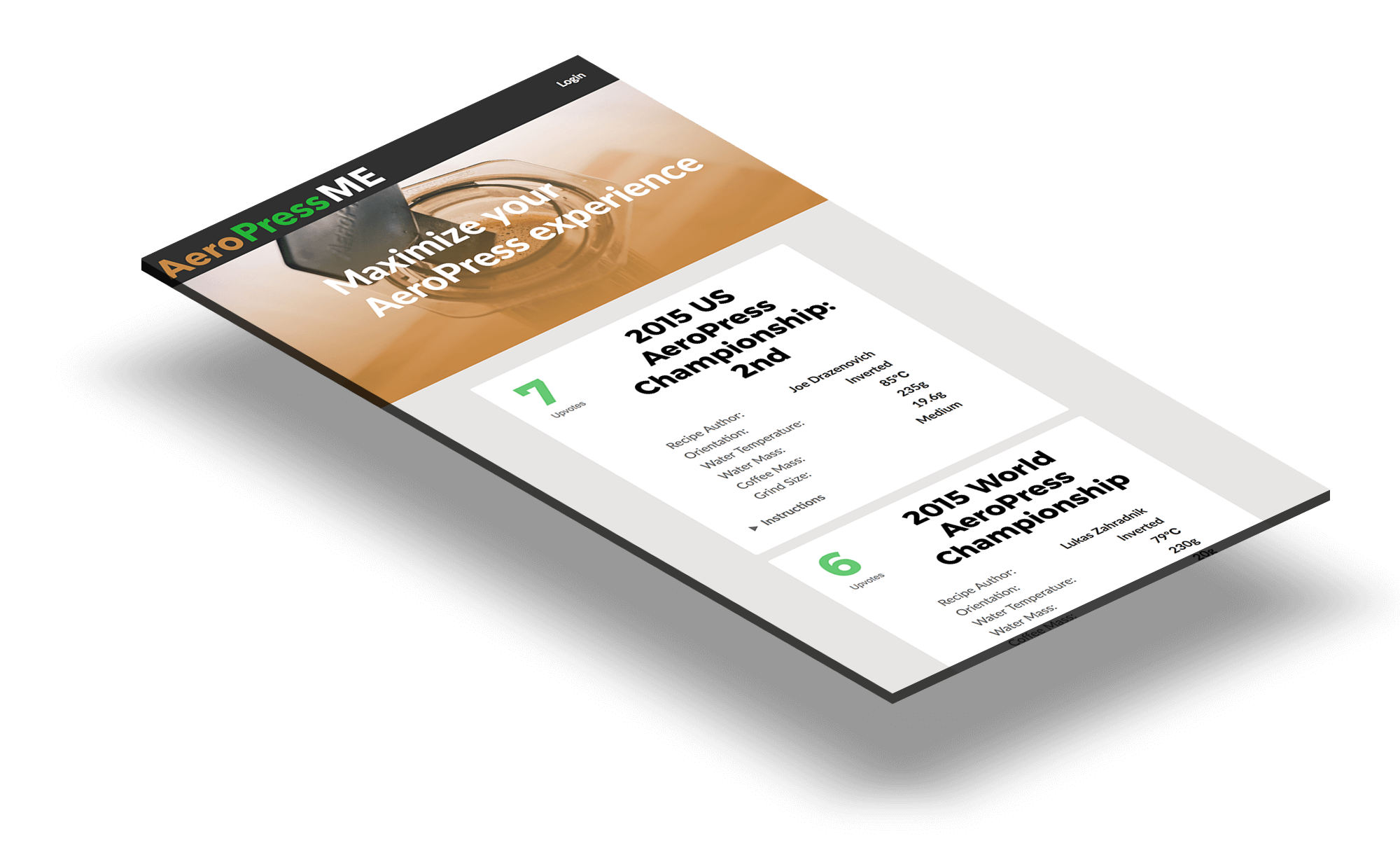 AeroPressME

AeroPressME is a full-stack web application that I designed and developed to help the AeroPress coffee community share recipes and methods. It allows users to discover new recipes for AeroPress brewing and for ranking recipes utilizing an upvote feature.

Vanilla JS ·
Express ·
MongoDB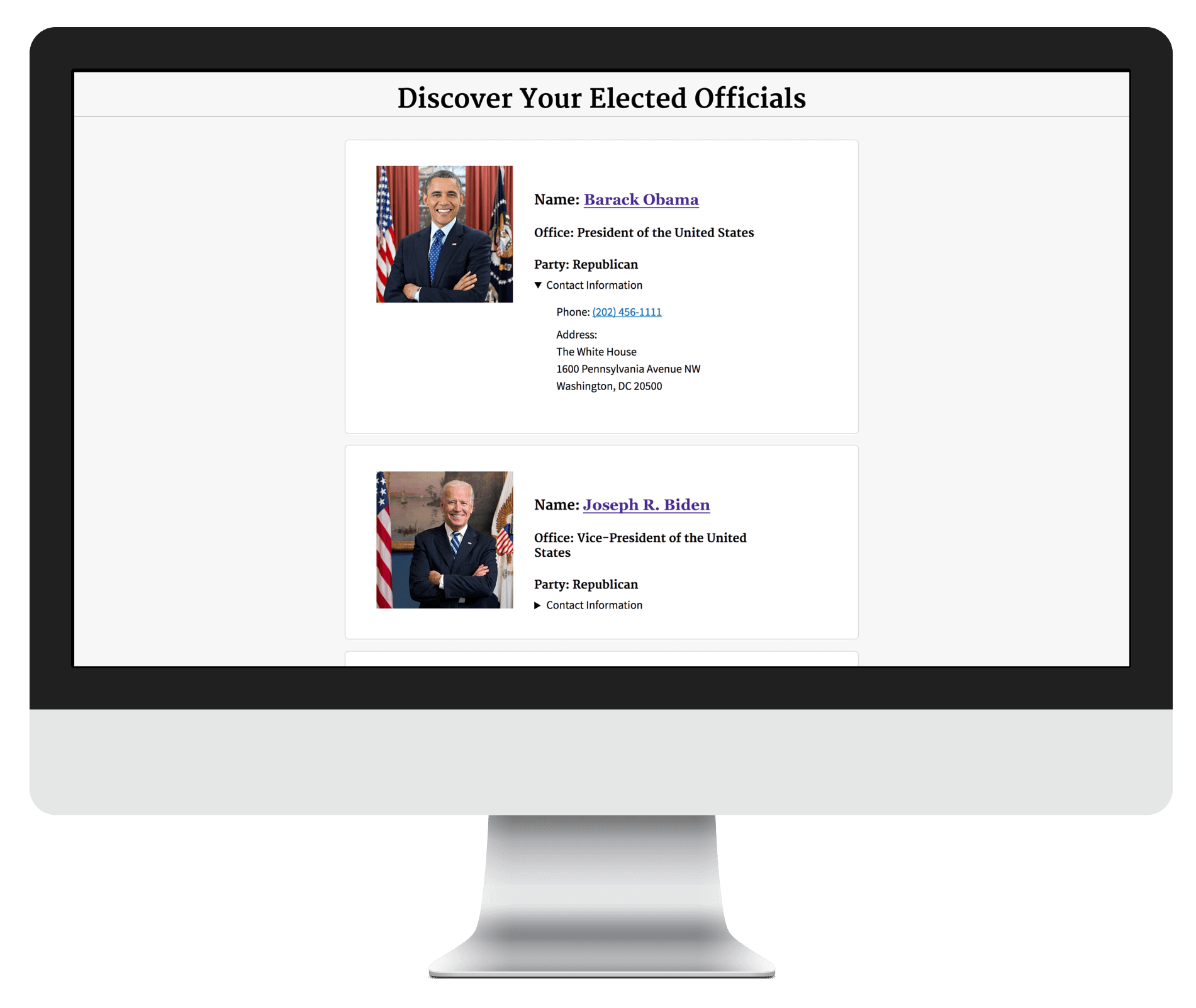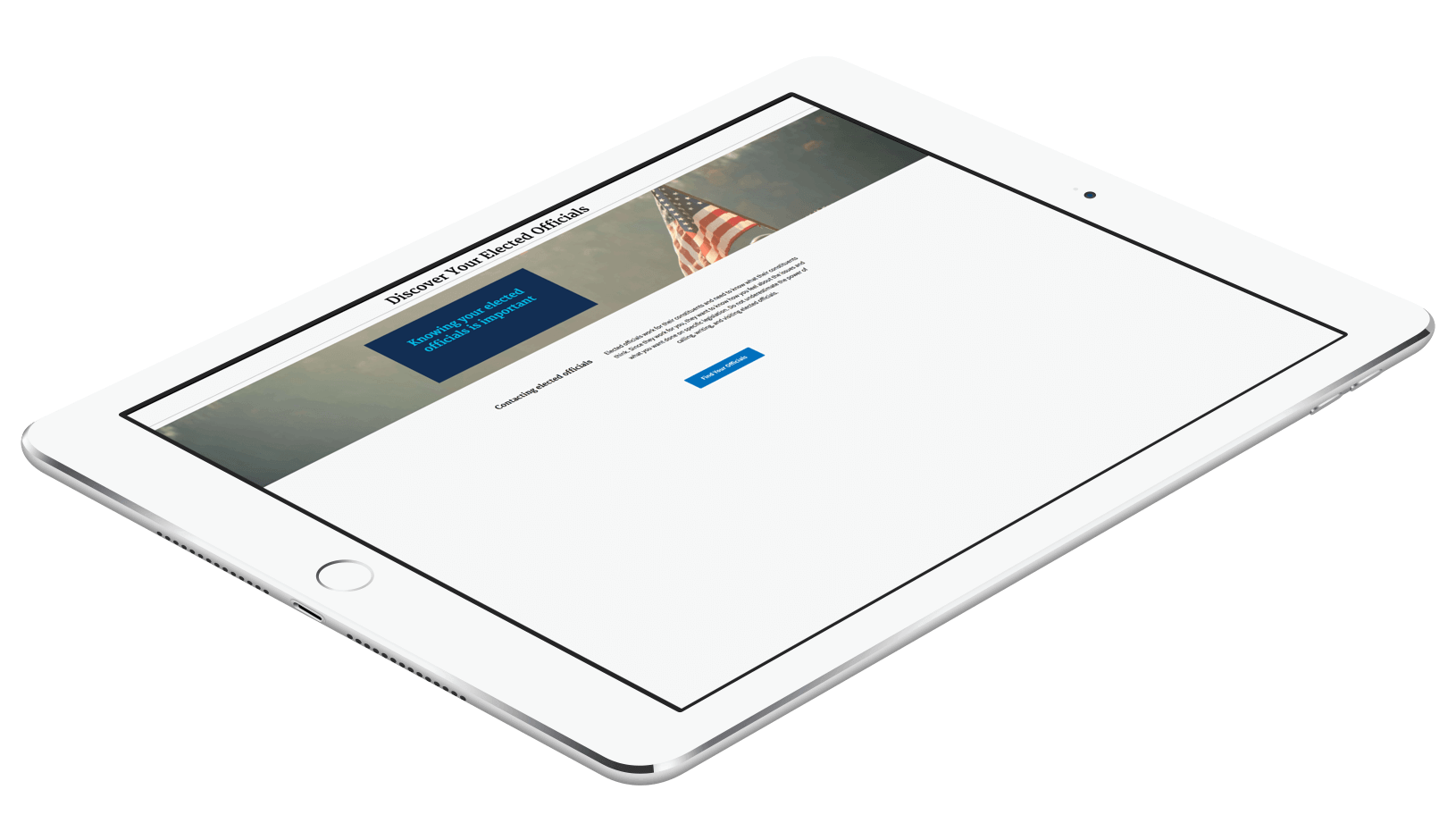 Elected Officials

The Elected Officials app was developed around the time of the last presidential election using the Google Civic Information API. It help users quickly discover who their elected officials are based on the user's voter registration address.
CONTACT
Get in touch!
For general inquiry, email [email protected].
Find more details about my projects or my code check out my GitHub.
I am always looking to explore and learn new things, so shoot me a message!